This logo features the entire UCI Surge mark. In most instances, the Surge mark will be cropped and utilized as an accent color. While the full logo may be used where appropriate, it is to be utilized primarily as a reference for what sections and elements are available for cropping. See below for examples of cropping techniques.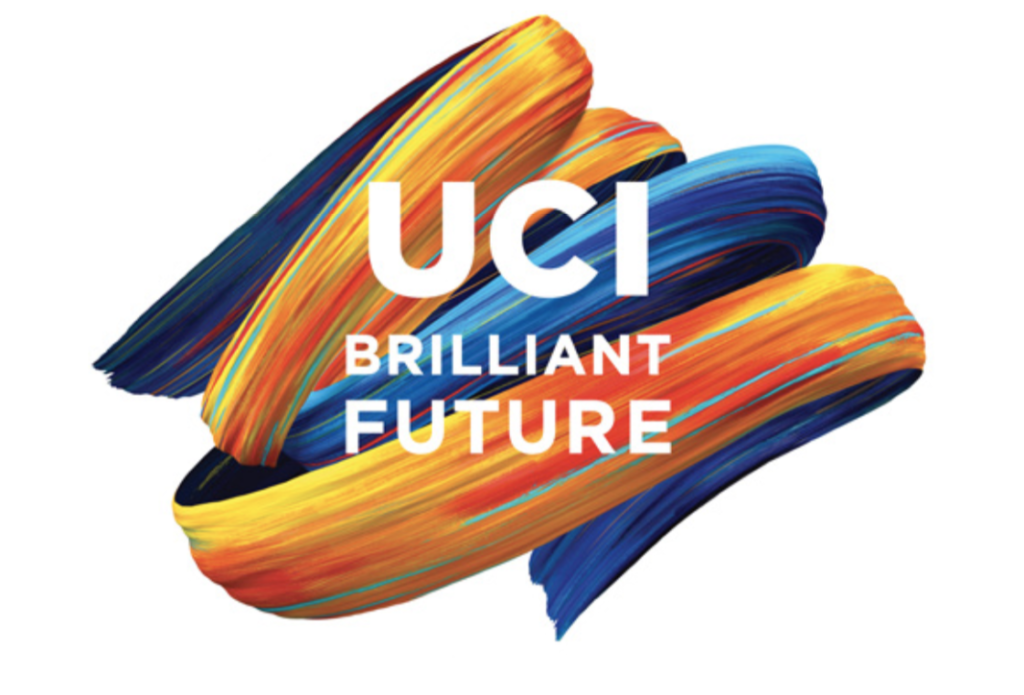 Always maintain a clear zone around the logo to maximize recognition and maintain integrity. These areas should never be intruded upon by any other element. This is a measurement that is equal to the width of the "U" in the Primary Identifier.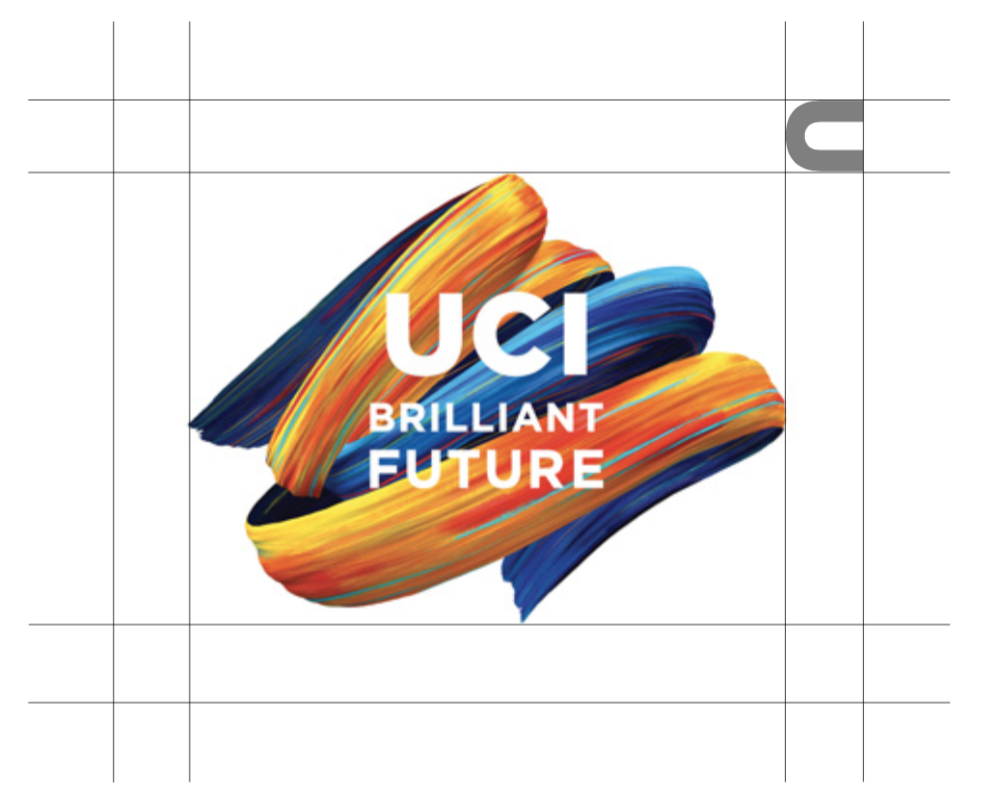 Use the correct version of the logo depending on the size of your application. For applications between 1.5 and 3 inches in width, use Logo A. If the logo application exceeds 3 inches in width, use Logo B.
The "UCI Brilliant Future" logo with text should not be displayed smaller than 1.5 inches in width.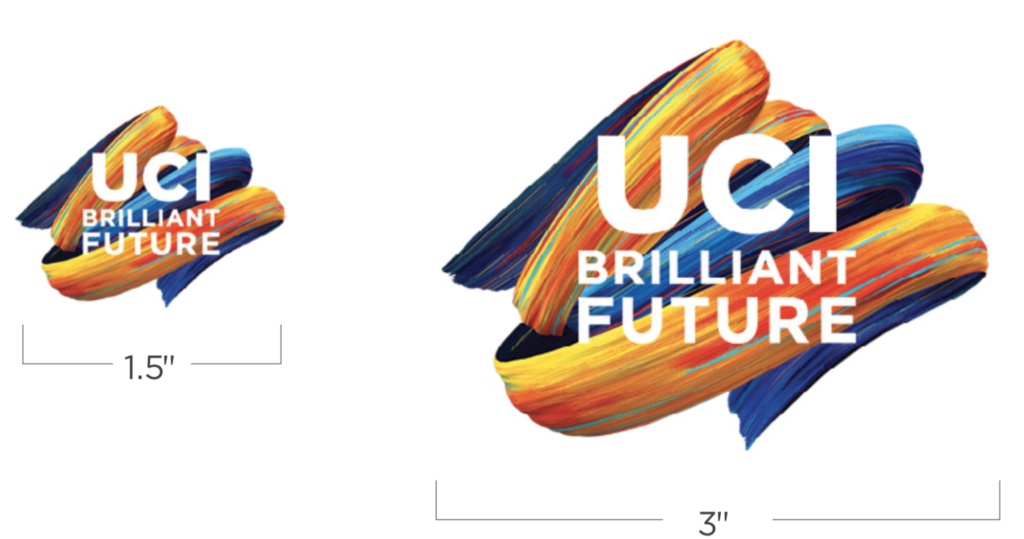 Logo (A): use for widths between 1.5 and 3 inches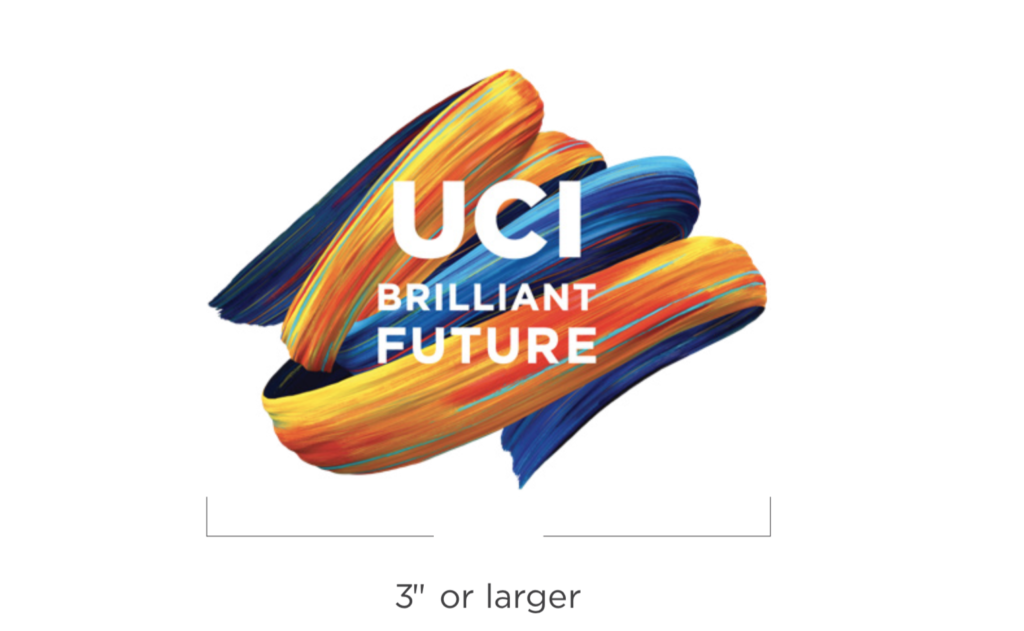 Logo (B): use for widths greater than 3″